Sapphire Aesthetics Clean Beauty Product Offerings
At Sapphire Aesthetics, we intentionally select skin care products that are designed to support your skin health and vitality.

Beautiful. Fresh, Responsible. Simple.
Based out of Portland Oregon, Live Botanical is a harmonic infusion of traditional herbalist based formulation and results-driven scientific approaches. The core focus of this botanical skincare line is in strengthening the skin biome and barrier. Guided by intentional sourcing to navigate the environmental and social impact in every step. Founder and trained herbalist, Carolyn McRory uses ingredients that are both harvested sustainably and locally produced. Products are handcrafted in small batches bridging current knowledge and traditional wisdom into every formula.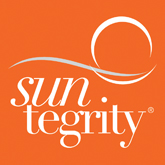 Protect and rejuvenate your skin with Suntegrity Skincare. Developed to encourage the importance of wearing sunscreen, this sun care line features non-nano size zinc oxide, which provides broad-spectrum protection to shield against UVA and UVB rays to prevent sun damage. Each product is formulated with antioxidants and amino acids to help repair and improve the skin's appearance. Awarded "Champion" Status by the Environmental Working Group, the line features sunscreens for the face and body.

Skin Script is the latest in skin care thinking. Two physicians and five estheticians developed our chirally correct products in 2007 in Tempe, Arizona. Chirally correct means the molecules in the products have been modified to match the skin's molecules for better penetration and less irritation. Dedicated to beautiful skin, Skin Script delivers the promise of healthy, vitalized, youthful looking skin. They believe in quality products that are gentle, yet effective. All products are paraben free, natural and ideal for treating all skin types and ethnicities. 
---
GIFT CERTIFICATES